Efter at have afsluttet min kandidatgrad i træningsfysiologi på København Universitet i 2013 startede jeg mit arbejde som personlig træner med fokus på muskelopbygning. Et par år senere blev LetsGain startet som et online forløb, hvor jeg målrettede mine forløb til tynde personer, som ønskede hjælp til at tage på i muskelmasse.
Med MAXGAIN er al viden fra uddannelse og erfaring som personlig træner og online coach pakket sammen og lavet til én samlet online guide til dig! I MAXGAIN PRO får du samtidig mulighed for personlig sparring undervejs i forløbet.
Obs. Det kan være, at jeg begrænser antallet af MAXGAIN PRO forløbene yderligere, da jeg hellere vil have få, men glade klienter, end at risikere at udbyde det til for mange, og ikke have tid nok til at hjælpe alle!
– Founder og personlig træner, Thomas.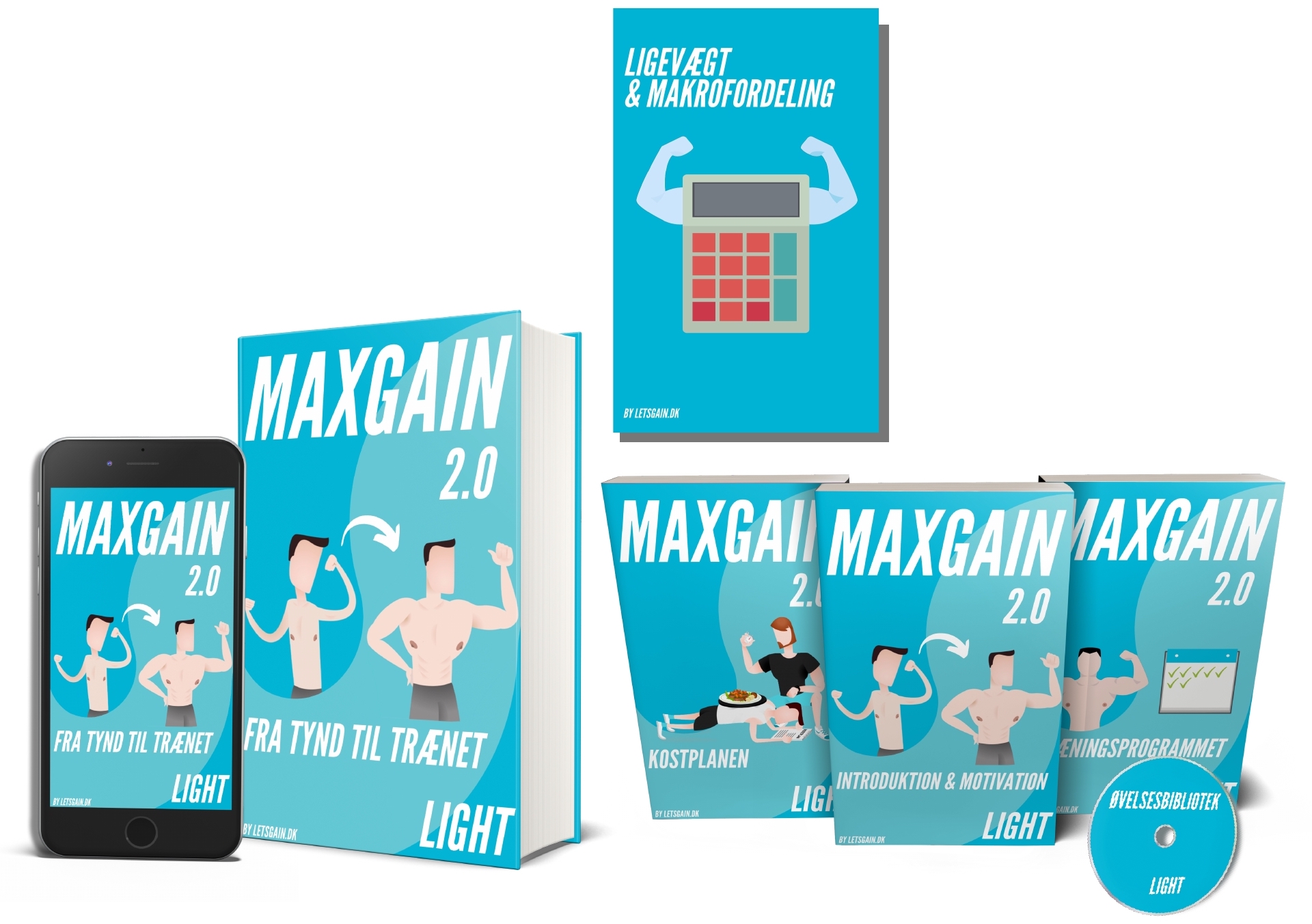 Læs mere om MAXGAIN 2.0 – LIGHT
MAXGAIN 2.0 – Light
✅ 3 MDR. træningsprogram m. øvelsesbibliotek
✅ 3 MDR. CORE PROGRAM m. øvelsesbibliotek
✅ Kostguide m. +20 måltider
✅ Tjekliste til din progression
✅ Ligevægts- og makrofordelingsberegner
✅ Maxgain shakes – STARTER SHAKES
✅ 100% Tilfredshedsgaranti
❌ Adgang til online support i lukket forum
❌ Maxgain shakes – PRO bulker shakes
❌ forlænget program til 6 måneder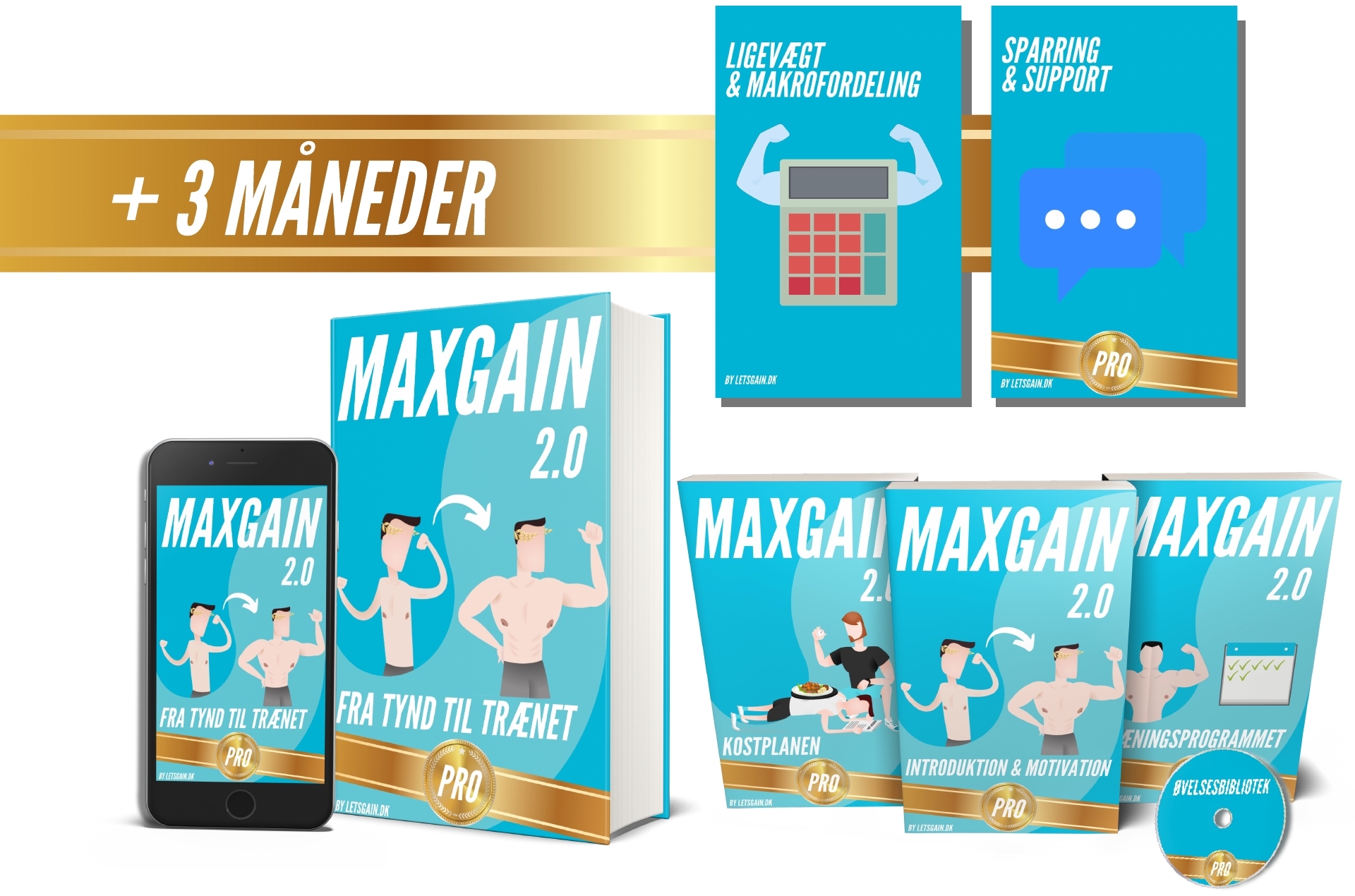 Læs mere om MAXGAIN 2.0 – PRO
MAXGAIN 2.0 – PRO
✅ 6 mdr. træningsprogram m. øvelsesbibliotek
✅ 3 MDR. CORE PROGRAM m. øvelsesbibliotek
✅ Kostguide m. +20 måltider
✅ Ligevægts- og makrofordelingsberegner
✅ Tjekliste til din progression
✅ Maxgain shakes – STARTER SHAKES
✅ Maxgain shakes – Pro bulker shakes
✅ 100% Tilfredshedsgaranti
✅ Adgang til online support i lukket forum